Yoga is the journey of the self, through the self, to the self.
Join this journey with us on the 
4th International Day of Yoga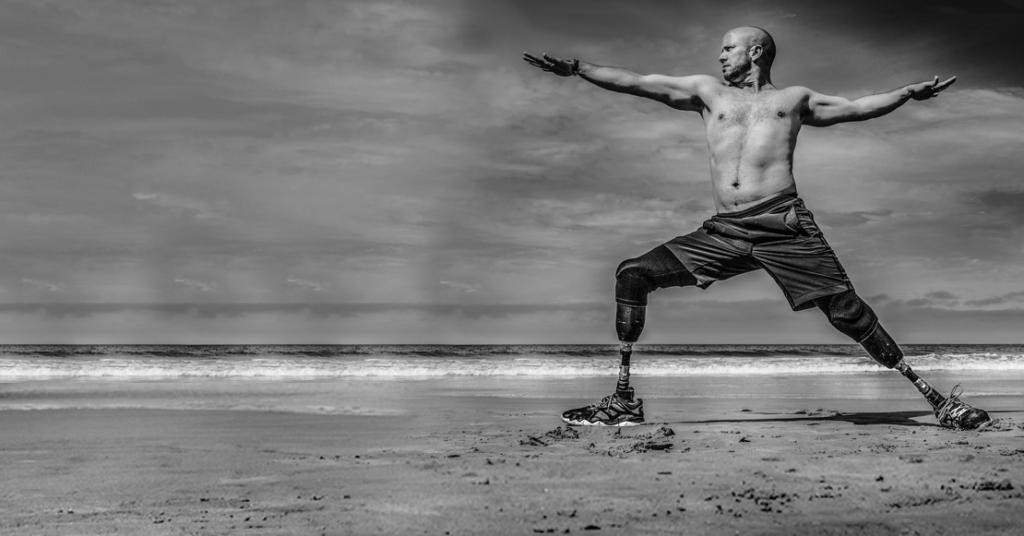 keynote Speakers
(Click on the image to know more about speaker and session)
Dan Nevins
Yoga For Warriors
Time: 10:00 AM – 11:15 AM; Location: Plaza Mexico
Featured Master "Yoga for Warriors" Class with Dan Nevins.
About Dan Nevins
Dan Nevins is a professional speaker who has been inspiring audiences around the world with his message of perseverance, resiliency and hope for more than a decade.
A highly decorated soldier, Dan was severely injured during combat in Iraq in 2004 after an improvised explosive device (IED) detonated beneath his vehicle. He lost both legs below the knee, and lives with a traumatic brain injury (TBI) and the emotional wounds of war.
Dan credits Wounded Warrior Project (WWP) with his successful rehabilitation, which instilled a "can-do" attitude, positive outlook and passion for helping his fellow wounded warriors in him. He quickly became an advocate for the organization, inspiring both his peers and the public to create positive change for themselves and those around them, simply by sharing his powerful story. Dan's charismatic personality and relatable, lively approach resonated with audiences of all shapes and sizes, and he soon found himself sharing his story with hundreds of thousands of people around the world.
In 2008, Dan received WWP's highest honor, the George C. Lang Award for Courage, for his efforts on behalf of the organization. He went on to become the director of WWP's Warriors Speak program, where he taught other wounded warriors and their caregivers how to share their stories with the public and serve as spokespeople for the organization, much like he had.
More recently, Dan discovered the life-changing power of yoga, which has enabled him to heal from the invisible wounds of war in a way that nothing else could. He quickly realized that other wounded warriors could benefit from yoga in the same way and knew he had to become an instructor. Dan became a Baptiste Yoga teacher in 2015, and now incorporates the notion of "yoga for every-body" into his speeches and classes, encouraging people from all walks of life – and veterans in particular – to take up the practice.
Word of Dan's efforts spread quickly, and he has been invited to teach yoga throughout the world, from the White House in Washington, DC to the Africa Yoga Project in Nairobi, Kenya. Nowadays, when he's not leading classes for hundreds of participants, Dan can usually be found sharing his passion for life, WWP, yoga and his fellow wounded warriors with the attendees of major events ranging from the Bank of America 500 at the Charlotte Motor Speedway to the Wisdom 2.0 Summit in San Francisco.
However, Dan refuses to rest on his laurels, and is continuously searching for new ways to help other veterans. In late 2015, he decided to take his advocacy work one step further and established the Yodha Foundation. Through the foundation, he is developing the Warrior Spirit Retreat, a non-profit that will empower warriors and their families to greater possibilities by providing them with new tools for healing from the invisible wounds of war. Set on a serene organic family farm in St. Augustine, Florida, the holistic retreat will offer a curriculum centered on yoga, mindfulness and meditation, and will be free of charge to veterans and their families.
Sat Bir Khalsa
The Science of Yoga
Time: 1:00 PM – 2:30 PM; Room#006D
Yoga is an ancient practice that allows for the development of the skills of mind-body awareness/mindfulness, self-regulation of internal physical and psychological state, and physical fitness.  Yoga is popular for the promotion and maintenance of health and wellness, as preventive medicine, and also as an adjunct therapeutic intervention.  Yoga practice leads to benefits that are not readily available within the repertoire of modern medicine, including improvements in physical flexibility and self-efficacy, respiratory function, stress reduction and coping, resilience to stress, emotion regulation, mind-body awareness and mindfulness, subjective well-being, quality of life, and life meaning and purpose.  This presentation will overview the scientific evidence on the underlying mechanisms of yoga practice supporting the rationale for these applications of yoga, and will also review the published clinical trial evidence for its efficacy in wellness, prevention and therapy for a variety of common medical and psychological conditions.
About Sat Bir Khalsa
Sat Bir S. Khalsa, PhD, is assistant professor of medicine at Harvard Medical School at Brigham and Women's Hospital, and Research Director for Kripalu. The Principles and Practice Yoga in Health Care has established him as a world-renowned yoga researcher, collaborator, author, and speaker.
Mona Patel
Yoga for Amputees
Time: 11:45 AM – 1:15 PM; Room#006C
A yoga practice with Dan Nevins , Inspiration by Mona Patel followed by Q and A
Some things you may be wondering about doing yoga with a prosthesis
Especially if you've never tried it, yoga can seem a little weird or unusual at first. But, give it time, and we're confident you'll see the benefits. After reading about yoga for prosthetics, you may have some questions.
Will yoga be difficult? Yes, it most likely will be, especially at first. You will be exposed to new ways of thinking. And you might not be able to do everything right away. But when you are practicing, you should never hold a pose if it becomes painful or uncomfortable.
Will yoga be embarrassing? The truth here is that, yes, you will likely feel awkward and embarrassed at some point. But the benefits will outweigh this feeling. And choosing a class and a teacher who has experience with amputees can help out considerably.
Should you do yoga with your prosthetic on?  options will be given and recommendations made.
Come empower yourself by embarking on a potentially life changing experience with Dan Nevins
Yoga class will be followed by Mona Patel sharing her inspiring journey –
"Throughout my personal journey to healing after my accident, I have been loved, supported & empowered by so many people that now this is my turn to continue paying it forward…" – Mona patel
About Mona Patel
Mona helps people realize their inner strength and uniqueness. This passion was ignited by a traumatic accident, when at the age of 17, she was struck by a drunk driver and her right leg had to be amputated. Mona's desire to help humanity and support the amputee community has become her platform and mission. In 1997, Mona started a monthly amputee support group, which has become one of the most active amputee support groups in the nation. Mona took her amputee support services to a higher level in 2014 by creating The San Antonio Amputee Foundation, a 501(c)(3) non-profit organization. Its mission is to offer amputees education, advocacy, case management/social services, health/fitness programs, home modifications, car modifications, and prosthetic limbs. Mona was selected as one of CNN's Top 10 Heroes for 2017, an honor given to "everyday people doing extraordinary things to change the world." This distinction has elevated the awareness of her foundation and mission, and has allowed her and the San Antonio Amputee Foundation to help amputees across the globe with support, guidance, and inspiration. Mona's passion is a testimony that with strong heart and determination, disability is only a mindset.
Dr. Lindsay Bira
Hack Your Brain: Emotional Intelligence & Mindfulness Skills
Time: 11:30 AM – 12:30 PM; Room#007D
Dr. Bira will guide attendees through a basic understanding of neurobiology (in other words, how the brain works!) and why mindfulness is essential to balance and mental/emotional wellbeing. Mindfulness can be practiced formally and informally, and attendees will learn the benefits and applicability of both. Dr. Bira will lead a guided mindfulness exercise focused on the senses, and attendees will learn how to apply this to everyday life as well as how to adjust the breath to help the body function more efficiently.
About Dr. Lindsay Bira
Lindsay Bira, Ph.D., is a clinical health psychologist, TEDx speaker, and Assistant Professor of Psychiatry at UT Health San Antonio. She has clinical research specialty in behavioral medicine and PTSD/trauma. She speaks often on the topic of mental health and wellbeing. She received her Ph.D. in clinical health psychology from University of Miami and completed residency with Harvard Medical School and Boston University School of Medicine before completing an additional 2-year fellowship in trauma psychology. Dr. Bira has been featured by TEDx, Texas Public Radio, Women's Health Magazine, Headspace, Science, Nature, and more for her work in PTSD, mindfulness, brain health and personal growth. In her presentations to groups of all sizes, Dr. Bira uses a creative, engaging style to communicate brain science and to bridge the gap between the complex (and important) research world and the public. She is passionate about breaking stigma around mental health to improve wellbeing and values platforms that help her with that mission.
Yoga Sessions
(Click on the image to know more about speaker and session)
Charla Truesdale
Yoga Date - Partners Connecting Through Breath, Asana, and Laughter
Time: 2:30 PM – 3:45 PM; Room#006C
No previous yoga knowledge or experience is needed to learn how to connect with your partner using simple yoga techniques that any "body" can access. Experience the gentle power of breathing together, moving together, supporting each other, and reconnecting away from the busy pace of everyday life. Partner work will be interspersed with individual work, but everything in this workshop can also be experienced without a partner present. Everything is presented in a trauma-informed manner.
About Charla Truesdale
Charla Truesdale is co-founder and President of Warrior Spirit Project, an all-volunteer 501(c)(3) organization that uses Yoga, Dogs, and Dirt to help veterans and first responders heal from traumatic experiences, connect with others, and transition into post-traumatic growth. Charla is a Registered Yoga Teacher (E-RYT) with additional training in trauma-sensitive yoga, iRest meditation, and Trauma Informed Yoga Therapy, and she serves as the Regional Program Coordinator in Texas for Warriors at Ease. She understands both military and law enforcement culture and knows first-hand what it's like to stay behind and then welcome home a deployed loved one, since her husband of 30+ years deployed to Iraq and Afghanistan during OIF and OEF. Charla is passionate about bringing opportunities for healing and positive personal transformation to every warrior who has been wounded in body or spirit.
Lillian Jacobson
Teen Yoga for Wellness
Time: 3:15 PM – 4:15 PM; Room#006B
Yoga for Wellness class is based on my Mindful Resilience For Trauma training with the Veteran's Yoga Project & 200 Hour Hatha with a Therapeutic focus training. This 30 minute class will explore a variety of empowering asana postures & stress relieving breathing exercises that encourage healing, self-awareness, & inter-connectedness. Yoga for Resilience will focus about finding what works best for you in your practice. Our goal is to equip you with mind, body awareness techniques that can be incorporated into everyday life & help calm the mind in various life situations.
About Lillian Jacobson
Lily Jacobson, RYT, received her 200-hour Hatha Yoga with a therapeutic focus & Foundations of Yoga at Yoga Yoga Teacher Training in San Antonio, Texas. Lily also likes to incorporate meditation, mindfulness self-compassion, & trauma-informed yoga techniques into her training for further benefit. Her Mindful Resilience Trauma Informed Training through the Veteran's Yoga Project & Hatha Flow teaching techniques with a holistic approach can help meet various needs of the class such as wanting to increase resilience, flexibility, concentration, reduce stress, & optimize overall well-being.
Lily enjoys the practice of yoga to help calm the mind & enhance breath, movement awareness. Starting off in yoga, she preferred more choreographed routines that had a fitness focus. Now, she enjoys a variety of meditation, restorative, & pranayama practice that focus on not striving for the perfect pose, but rather exploring how the body works, quieting the mind, & enhancing overall well-being.
Lily's overall goal is to hold an inclusive space for all body types & levels to help explore breath, movement techniques. She can adapt the practice to fit your needs in group or private instruction as well.
Natasha Sobers
Pre-Natal Yoga
Time:5:30 PM – 6:15 PM; Room#006C
The Dance of the Womb is to spiritualize matter, poring love, light, and serenity from your heart throughout your body and down into your womb creating a safe and peaceful space for new life. This yoga session will introduce movements aimed to minimize the stress associated with pregnancy.
The practice consists of Sacred Womb Movements to access the inner resources to ease the discomforts of pregnancy, face the challenges of labor, release tension and stress, and build endurance and strength for delivery and post-partum.
About Natasha Sobers
Natasha Nicole is a certified 200hr Therapeutic Yoga Specialist and is the creator of Yogamaya Birth. She has been a professional Birth Doula with the San Antonio based agency, Journey to Motherhood, for two years and was a licensed Massage Therapist for 3 years with a focus on prenatal and sports massage. Her Yogamaya Birth prenatal yoga classes focus on birthing parents looking for healing, inner strength, and spiritual freedom to prepare their mind, body, and spirit for childbirth. These trauma-sensitive classes give parents information and tools to cope and rejoice in the perinatal and birth process, while learning to trust in themselves, their bodies, and their babies. Through evidence-based study and research, Natasha's goal is to also provide a safe space for learning and self-discovery for those seeking a complementary and holistic approach to healing from anxiety, depression, and early life trauma.
"Yoga helped me re-discover my love and passion to serve and help others directly, one-on-one. In my very first yoga class, I felt accepted, loved, moved, and inspired by the instructor, other students in the class, and most importantly, by me. I want to share that and the healing that yoga continues to provide me to others so that they can find their own path to their true north, their true selves, and live out their best lives." -Natasha Nicole
Ana Paula Ferraz-Dougherty, DMD
Yoga for the Healthcare Professional
Time: 8:00 AM – 9:00 AM; Room#006C
Yoga for Healthcare Professionals
Using yoga to help decrease stress, increase physical/mental strength and flexibility, and prevent musculoskeletal disorders commonly associated with many health care professions.
Smitha & Vishwarup Nanjundappa
Yoga for Diabetes (Presentation & Practice) ~ VYASA-Houston
Time: 2:45 PM – 4:45 PM; Room#006D
Diabetes is a chronic condition that affects about 30 million Americans. Yoga for Diabetes: Yoga helps in prevention and management of diabetes by lifestyle change (diet, exercise, habits and stress reduction) through mind management. Nearly 100 research publications in indexed international journals from around the world has shown that, yoga helps in several ways. At VYASA Houston, we have conducted over 17 yoga for diabetes health camps helping hundreds of patients to manage their diabetes. Join us for a presentation and practice for diabetes in this workshop.
About Smitha & Vishwarup
Vishwarup Nanjundappa, MA, M.Phil, ERYT – 500hr, Smitha Mallaiah, MS – Yoga Therapy, C-IAYT Vishwa and Smitha are the directors at VYASA-Houston (Vivekananda Yoga Anusandhana Samsthana). They both are practicing experts in the field of Yoga therapy, Clinical yoga research and yoga practice and Philosophy. They have over 15 years of rich experience in applying yoga therapy for specific ailments. Vishwa oversee's the yoga certifications training programs at VYASA from 200hr teacher training to yoga therapy and advance teacher training courses. Smitha works on yoga research at MD Anderson cancer center. Both of them have offered many training programs, workshops and retreats together.
Shyamala
Yoga for Beginners ~ Isha Foundation
Time: 8:00 AM – 9:15 AM; Room#006D
In this session, individual will learn simple but powerful yoga postures to balance and stabilize your system. No prior experience with yoga is necessary.
About Shyamala
She has been teaching at ISHA LIFE mylapore, Chennai conducting all the hatha yoga programs regularly for the past 2 years and now teaching in Texas, USA. She also had the privilege of teaching in the ISHA YOGA CENTER, Coimbatore during YAKSHA festival 2015. She represented India through Isha Foundation and attended the INDIA-CHINA (CHENGDU) INTERNATIONAL YOGA FESTIVAL in JUNE 2015.
Laura Trachtman & Beata Handler
Rock Then Roll (Rock + Roll Vinyasa and Yin Yoga) - 10:45 AM - 12:00 PM
It's not your Aunt Sally's yoga class, but Mustang Sally just might show up. Inspired by our teacher Jonny Kest, (who studied Ashtanga yoga as a teenager but secretly practiced in his own way in the basement listening to Tom Petty) we will ROCK out an energetic vinyasa flow class for the first half of this workshop to rock and roll music. Then we will ROLL onto our mats for some soothing yin yoga. We will rock THEN roll, finding a balance between yang and yin; energy and peace; strength and surrender.
About Laura Trachtman
Laura Trachtman has made it her career to help students reach hidden strengths and stretch beyond their perceived limits. With a love for good yoga and good food (not necessarily in that order), it's easy to connect with her on a personal level. Professionally, Laura is a registered yoga teacher at the 500-hour level, who's completed advanced training and studied with Jonny Kest, David Swenson, Sarah Powers and David Williams. She passionately teaches vinyasa, slow flow, basic and yin yoga in Kingwood, Texas. She is also on the faculty for Life Time Fitness, leading annual yoga teacher training for the company.
Connie Lozano
Introduction to Hot Vinyasa Yoga
Time: 11:30 AM – 1:00 PM; Location: Plaza Mexico
Many aspects of yoga will be introduced including pranayama, asana and meditation. We will address the benefits and challenges practicing in a heated environment and showcase an outdoor experience of hot yoga. Class will begin with a centering breath and intention. Followed by an all-levels flow of postures (asana) designed to melt away stress and create a space for connection within. We will end with savasana, meditation and chanting. This class is for anyone who is curious about yoga in a heated environment and how it can help them deal with the stress of modern life.
About Connie Lozano
Connie Lozano is a teacher with a passion for yoga that is contagious. She has found practicing and teaching yoga a lifestyle that is truly satisfying. Her classes are innovative, transformative, challenging and compassionate.
She combines creatively sequenced asana with pranayama and meditation. Her well-earned reputation for balancing humor with the quest for authenticity is truly refreshing, placing emphasis on creating integrity in the poses that can be carried beyond the mat and into daily life. She has been teaching full time since 1998 and has experience teaching special needs population including athletes, ADHD, Asthma, COPD, injury/restriction and those who suffer addiction,Breast Cancer, joint replacement, PTSD and is sensitive to illness that accompanies each of us as we age.
Sharvari Parghi
Empowering Kids - 12:30 PM - 1:00 PM
As a pediatrician, I am passionate about helping to educate and empowering children and their families to embrace a healthy lifestyle. This ranges from making healthy meal/snack decisions, incorporating exercise/physical activity and making time for relaxation techniques such as meditation/breathing/yoga. I would love to do both a spoken lecture as well as interactive teaching component including teaching children how to read labels, make healthy snacks, and the importance of taking care of our bodies.
About Sharvari Parghi
Sharvari Parghi is originally from St. Louis, MO and graduated from University of Mo-Columbia and did my residency at Baylor College of Medicine. She is board certified in both pediatrics and internal medicine and works both in the outpatient and hospital setting. She has held various leadership positions- such as the President of the Texas Indo Physicians Society and currently is the president of the San Antonio Pediatric Society. She has served on the BCMS Foundation Committee and helped plan a local 5K to raise awareness regarding childrens health and nutriton. In the community, she has been teaching local Hindi classes and values based classes to children. She received 40 under 40 award, and has served as emcee of various events. She is married to Dr. Tarak Patel and has 3 amazing daughters. She took a year sabbatical and did medical mission work on an around the world trip and is very passionate about medical mission work. In her free time, she enjoys teaching Bollywood dance, cooking and traveling.
Mark Bennett
AcroYoga - The Support of a Warrior
Time: 12:15 PM – 1:45 PM; Room#006B
The fundamentals of AcroYoga are presented in a safe and supportive environment with AcroYoga MTL teacher Mark Bennett of Organic Movement (OM). Come and experience the stillness of the moment, in balance with one another. This fun and challenging practice offers a spirit of play, creativity and connection with others. AcroYoga MTL style has an emphasis on reciprocity, creative process and flow. Mark blends acrobatics, yoga postures and restorative therapeutics in this workshop. We will be exploring: artner dynamics in yoga to develop sensitivity and awareness of our partner
Core body stabilization and strength building techniques to cultivate lightness
The essential 3 – base, flyer and spotting techniques to ensure safety and freedom
Basic partner flying techniques, counter balances and creative processes
About Mark Bennett
My Name is Mark Bennett, I developed an appreciation for body movement at an early age while participating in various athletic endeavors. After completing 2 degrees at The University of Texas at San Antonio, I reconnected with my love of fitness in the gym and soon moved into personal training.Finding a passion in helping people improve their lives through health and fitness, I went on to establish a successful training business in San Antonio, Texas. I began to explore other forms of body movement within the fitness world. Recognizing the value of the principles offered by Pilates, I went on to become a licensed provider of Fletcher Pilates. Delving deeper into the mind-body connection, I began exploring yoga and the balance it brought into my life. I went on to complete 200-hour Yoga Teacher Training with Yoga Yoga in Austin and Level 1 and 2 AcroYoga Teacher Training with AcroYoga Montreal.With many clients asking for advice in nutrition, lifestyle coaching and general health and wellness, I recognized the need for a more holistic approach to health and fitness within the personal training industry. I began to offer a full wellness service to my clients through the concept and company of Organic Movement (OM). My unique style of training and bodywork incorporates conscious awareness to core and spinal stabilization while gaining strength and flexibility through balanced movement. Complete with massage therapy, tailored yoga teaching, Pilates, personal training and more, I provide services to a wide customer base to ensure their health and wellness. I am now approaching a point in my career and life where I have the freedom to offer my services and knowledge to clients of a broad demographic. I strive to always learn and be a student of life, so that I can be a better teacher and trainer to those around me. OM is a positive solution to finding better health in your life!
Chasity Morris
Warrior Restore Class
Time: 4:30 PM – 5:30 PM; Room#006B
Warrior Restore class with veterans and wounded warriors. It is a 40 minutes yoga restorative class with a 20 minute Yoga Nidra using Digital Therapy music in the background.
About Chasity Morris
Chasity's creative flows usually skip sun salutations to allow for exploration opportunities of this large practice. Her classes depend on the present, collective energy. She believes there are times to find the edge and times to slow down, listen and feel. Chasity intends to focus each person's breath while getting lost in their body, staying mentally present, being challenged, while observing kindness and compassion to one's self. Chasity encourages each student to stay curious about the sensations and observations as this will create the biggest path to self-discovery. She encourages everyone to stay authentic to themselves in the practice, incorporating ahimsa in all areas of their life. Chasity wants to remind people of the power they possess over their own mind/reality and help them create more of a positive vibration, which in turn is contagious to others and eventually making an impact on other humans around. She began practicing yoga in 2002 and began teaching in 2009. Chasity originally received yoga teacher training the old fashioned way by having a mentor guiding and leading her. In June 2016, Chasity received her official 200HR certification from Sri Dharma Mittra Yoga Teacher Training in New York City and then also earned a VETOGA 200 HR RYT. When she is not teaching yoga or practicing, she is serving our country being active duty of 17 years and a full time mom. Chasity deeply believes yoga is for everyone and every kind body and wishes to share yoga with as many people as possible, whether teaching or laying her mat down beside someone to be a part of the class' energy. She remains a forever student and finds inspiration all around. She loves to travel and studio hop but teaches Yoga at Southtown Yoga Loft Downtown regularly-Tuesday 7:30pm Relax and Let Go, Sunday 10:30am Strong Flow sometimes accompanied by a local cello, and sometimes Chasity will host workshops of Yin or focused Yin Yang classes or interesting wall flows.
Trish King
Let Your Breath Be Your Guide
Time: 10:30 AM – 11:30 AM; Room#006C
Let your breath be your guide as you move in a way that feels just right for your body. This Viniyoga class will help you bring awareness to the rhythm of your breathing, connect your breath with sensations in the body, move and adapt yoga postures so they feel appropriate for you. Find a pace of breath that soothes your nervous system and helps you to relax and let go of unnecessary tension and stress. Enjoy a simple meditation. Finish your practice by deeply relaxing with a guided visualization. Cultivate and experience a sense of calm peace at your center.
About Trish King
Trish King has been teaching yoga for 14 years. She is certified through the American Viniyoga Institute (AVI) 500-hr program and is currently completing an additional two years of education and training in Yoga Therapy through AVI. She is also certified through the Yoga Institute's 200-hr program. Trish offers Viniyoga classes and has taught group classes at LifeTime, Rowland School of Ballet, Lone Star College-Kingwood, Ekam Yoga, Houston Ballet Summer Intensive, Kingwood Community Center and Kingwood High School Psychology Club, as well as offering private yoga sessions and workshops. Trish graduated from Skidmore College with highest honors, double-majoring in Dance and Biology.
Tia Pirkl
Yoga For Runners
Time: 2:00 PM – 3:00 PM; Room#006B
Dedicated runners are always trying to find ways to take better care of their bodies and prevent injuries. Too many runners suffer from back pain, knee pain and other disabling injuries. Yoga is an incredible compliment to your cardio that can keep you injury-free and running for life. This class caters to runners, athletes and anyone who thinks they're "too stiff to do yoga". We will move through a well-rounded sequence addressing the areas of the body most overused and prone to injury. You will learn the basic mechanics to get the most out of your stretch. Yoga is a fantastic supplement to any athlete's program to improve performance, prevent injuries and alleviate pain from imbalances that running causes and exacerbates.
About Tia Pirkl
RN, ERYT 500, YACEP
Anusara-Inspired™, classroom and private instruction
Tia Pirkl has been teaching yoga since 2003. She teaches with precise bio-mechanical alignment, strong cuing, and brings a sense of adventure and humor. She is an ERYT 500 with Yoga Alliance and has enjoyed many years of extensive study with Todd Norian, Christina Sell, Desiree Rumbaugh, & John Friend among many other amazing world class teachers. She has taken specialty training in yoga therapy, pre-natal yoga, seniors yoga and Yoga For Golfers. Tia is also a retired RN, who has felt strongly that balanced fitness is an imperative part of health care. As a runner for most of her life, Tia has seen first hand the benefits of this incredible balancing practice. She believes strongly that yoga can help us enjoy more of what we love in life.
Ana Hollis
Ashtanga primary series
Time: 9:15 AM – 10:30 AM; Room#006B
Let primary series, with an introduction on the method of breathing and correct vinyasa, as has been handed down to me by my teacher Paramaguru Sharath Jois !
About Ana Hollis
Authorized level 1, kpjayi! Practicing Ashtanga yoga for 15 years! Four trips to Mysore India
Ale-Trejo
Mind Body Intuition
Time: 11:00 AM – 12:00 PM; Room#006A
The premise for this yoga class would be focused on connecting breath with movements and finalizing with a 15 min guided meditation in Savasana. The sequence will include mindfulness to movement and bringing awareness to connecting to body and listening to your body.
About Ale Trejo
I am an Alumna of Esther Vexler Yoga School in San Antonio May 2017. I have done work with Trauma Sensitive Yoga with Immigrant children as well as The Grace Tree Foundation. I have experience working with community classes to apartment residents since 2016 through ShapeUp Fitness at Chroma Apartments. I will be starting part-time at Neva Massage and Yoga Studio coming this April 2018.
Time: 10:30 AM – 11:30 AM; Room#007C
Mindful breathing and seated chair postures accessible to anyone; this will include a gentle stretch and movements of the spine and extremities
About Sandra Weiss
Graduate of the Esther Vexler Yoga School in 2009, continued studies with Beryl Bender Birch, Todd Norian and Dr. Nydia Darby. I enjoy teaching yoga and believe that any one is capable of practicing it.
Ivan Ivanov
Handstand and Yoga Acro Poses
Time: 12:15 PM – 1:15 PM; Room#007A
Handstand is a courageous posture; bring your sense of adventure and discover how invigorating and exciting this posture can be, enriching your practice.  Have you ever wanted to go up into a handstand on your own without a wall, understand the mechanics & benefits of inversions, or take yourself to balancing comfortably on your hands?  In this workshop, they will break down everything from fingertips to toes and show how it all fits together with modifications along the way. Alex and Ivan teach safe effective ways to approach your inversion goals and demystify this challenging pose.
About Ivan
I was born in Bulgaria! I did acrobatics gymnastics for 20 years! I was in the National Team of Republic Bulgaria! I competed at World and European Championships and I had two bronze and two silver medals! I graduate from National Sport Academy "Vasil Levski"I have master degree of sport acrobatics and gymnastics ! I have more than 20 years of experience of coaching!
Ben Brandvig & Leilani Long
Acro Yoga: Strength, Flexibility, Trust, Instagram Worthy
Time: 4:00 PM – 5:15 PM; Room#006C
Acroyoga is about using strength and balance to create poses and dynamic transitions with another partner. Acroyoga is a much more active style of yoga that developed with the idea of using a partner to practice. In this demonstration we will break down the basic concepts of partner yoga and the intricacies of basing, flying and spotting. A series of progressions will be taught to introduce anyone to the fun and exciting movement of acroyoga!
About Ben Brandvig & Leilani Long
As a certified AcroRevolution Instructor, I have been teaching Acroyoga to the San Antonio Community for 3 years. San Antonio is my home community and I specialize in advancing the community's understanding of intermediate and advance level skills while introducing new people to the basic concepts of acroyoga. Creating and introducing Acroyoga to new people brings me great joy as well as creating new learning experiences for people to further their practice has become a great passion of mine and I look forward to sharing this movement with many more!
Vanessa Gonzalez
Bilingual Power Yoga Flow
Time: 9:15 AM – 10:15 AM; Room#006C
Vanessa will guide you into a dynamic and powerful Power Yoga Flow practice that will allow you to create awareness in the present moment by integrating breath, mind, and body with one breath one movement. This practice is for all levels (beginners, intermediate, advanced). We are all here to learn with each other and from one another, as well as hold each other accountable in class. Be ready to transform from the inside out to create vitality and possibility on and off your mat! 
Vanessa te guiará a entrar a una práctica de yoga dinámica y poderosa que te ayudará a crear conocimiento del "momento presente" integrando tu respiración, mente y cuerpo. Esta práctica está diseñada para todos los niveles (principiantes, intermedios y avanzados) en una clase para crear unión con los demás y para que cada estudiante se haga responsable de estar completamente presente en sus propios cuerpos y aprender de cada uno. ¡Prepárate para descubrir la creatividad, despertar la pasión, y crear la autenticidad y confianza para nuevas posibilidades en áreas de tu vida y en tu estera de yoga!
About Vanessa Gonzalez
Vanessa began practicing yoga in High School to supplement Track and Cross Country arduous work outs. Yoga gave Vanessa the flexibility and mental strength to be a better athlete. In addition, Vanessa struggled with epilepsy, and the side effects of a strong medications. Yoga, meditation and her faith healed Vanessa from epilepsy and allowed her to reconnect back to her natural self. Currently, Vanessa is an elementary teacher at Alamo Heights and teaches various styles of yoga and meditation in her community. Her yoga style is inspired based on her training of Baptiste Power Yoga Vinyasa, Bowspring Alignment, Yin Yoga, and Mindful Meditation. Vanessa is committed to interconnectedness and to teaching others about the health benefits of yoga and meditation in order to lead a more healthy and powerful lifestyle.
Erakah Joseph
Pre-Natal Yoga
Time: 5:30 PM – 6:15 PM; Room#006C
The Dance of the Womb is to spiritualize matter, pouring love, light, and serenity from your heart throughout your body and down into your womb creating a safe and peaceful space for new life. This yoga session will introduce movements aimed to minimize the stress associated with pregnancy.
The practice consists of Sacred Womb Movements to access the inner resources to ease the discomforts of pregnancy, face the challenges of labor, release tension and stress, and build endurance and strength for delivery and post-partum.
About ErakahJoseph
Erakah Joseph, a Former Military Police Officer, responded to countless sexual assault scenes and fell victim to severe workplace sexual harassment. During her career in federal regulatory compliance banking industry, Erakah experienced and witnessed workplace violence incidents of sabotage, psychological trauma, and discrimination. Her experience with the federal government and her eventual departure from its employment, as well as the abuse she suffered while in the military, and domestic abuse, has emboldened her to share her story and offer a firsthand perspective of how to address trauma hidden below the surface and coping mechanism she used to overcome. Erakah holds a Master of Business Administration, is a Criminal Justice Undergrad, and a Business Consultant. In her daily recovery, Erakah came to know Yoga and its benefits; she obtained a Yoga for Physical and Emotional Trauma Certification through the YogaFit Alliance. She is an Ambassador for the African Yoga Project and Baptiste Yoga, and now shares the benefits of Yoga with Youth, Impoverished Communities, Veterans, Mental Health consumers, Trauma Survivors, and First Responders.
Time: 1:30 PM – 2:15 PM; Room#006C
A 45 minute yoga class incorporating baby in a way that the parent and baby are able to connect and strengthen their bond using some infant massage, developmentally appropriate toys and stimulation, along with simple baby stretches. The parent is able to complete this yoga class with gentle postures while have a calming mind/body experience in a relaxing and open minded environment.
About Deanna Smith
Deanna's yoga journey began in 2002 after undergoing physical therapy treatment for a herniated disc. After trying yoga to alleviate the pain, Deanna soon fell in love with the practice. Not only was there no more back pain but surgery was no longer necessary. Deanna went through her first teacher training in 2003 and has been teaching ever since with a growing passion for yoga. Deanna enjoys a power yoga practice and also teaches prenatal yoga and mommy and baby yoga. Deanna recently completed the qualifications for her RYT 200. When not on the mat Deanna loves spending time with her husband and two mini yogis in training.
Melissa Aguirre
Case Study Presentation for CME
About Melissa Aguirre
Yoga Therapist, Author and Educator, Melissa Aguirre is the founder of Mel Marie Yoga, owner of MelMarie Yoga's Self Care Shala and Executive Director of Mel Marie Yoga Academy. As a Yoga Therapist and MBSR Practitioner, Melissa specializes in scientifically based holistic health practices and education. Her passion for serving those who serve has led to the creation of her mindfulness based yoga therapy programs that serve the military population along with multiple wellness workshops and classes in holistic healing to the local community. Melissa recently opened the Mel Marie Self Care Shala offering services in all things yoga, mindfulness and self care. Her school, MelMarie Yoga Academy, trains and certifies practitioners in adaptive and therapeutic yoga. Learn more about Melissa Aguirre at melmarieyoga.com
Cassandra Fauss
Radical Acceptance : A Journey of Mantra, Movement & Meditation
Time: 6:00 PM – 7:15 PM; Location: Plaza Mexico
The physical yoga practice is an avenue for self-exploration, inviting us to engage with ourselves authentically and revealing to us our own ignorance, resistance, and emotional residue that clutter our mind and body. As we grow through challenges on our mat, we plant seeds for transformation for our lives off the mat, refining us to embody the elements of our inner warrior. Led by Mobile Om founder, Cassandra Fauss, this invigorating practice will inspire students to embrace challenges on the mat as catalysts for self discovery and to cultivate space for radical self-acceptance, compassion, and empowered choice. Weaving together breath, mantra and mindful movement, this playful and powerful practice will encourage students to connect with the subtle strength of their own inner warrior, facing resistance with grace and ease.
About Cassandra Fauss
Cassandra Fauss is the founder and lead yoga instructor of Mobile Om, a movement that is taking yoga out of the familiar studio setting and into unique local landmarks around San Antonio. Through Mobile Om, Cassandra guides students to discover new places in our practice and our city. Steeped in mindfulness, meditation, mantra and asana, her classes are consciously curated to inspire students to uncover the divine wisdom within and experience a glimpse of the infinite bliss that is our true nature.
Meditation Sessions
(Click on the image to know more about speaker and session)
Terry J Ruel
Guided Meditation & Discussion
Time: 8:00 AM – 9:00 AM; Room#006B
I will be presenting a guided meditation for X minutes (minimum half hour, 60 min better). General discussion (two way) on meditation and what it is and isn't. Second, breath and breath work, with and without a mantra. Begin meditation with mantra spoken orally and then taken within. Finish with the discussion.
About Terry J Ruel
Terry is the owner of Yoga in Motion, an established yoga studio in
Castle Hills. Yoga began at a young age for Terry. An immersion into Yoga asanas,
meditation and philosophy began at age 19, through self–study and practice. By age 23, he had taught several
six weeks courses at both the local YMCA and Junior College. Returning to the Southern Illinois University,
he was initiated into Transcendental Meditation (TM), and began a twice-a-day meditation practice that continues
today. However, asana practice took a back-seat to meditation and became more infrequent over time.
After turning 50, Terry returned to the physical practice of Yoga, and later took levels I, II & III Yoga fit teacher training courses.
Around the same time, he acquired a teaching position at a Gym and taught there 4 years. Inspired to move forward as a well-established Yoga teacher,
Terry registered for the 200hr RYT certification program in the Shambhava Yoga at the Soshoni Yoga retreat in Colorado, where he enjoyed organic
vegetarian foods, all forms of Yoga instruction, various meditation classes, and after each day of long study hours he looked forward to evening Kirtan.
Since the Shambhava experience, Terry has become a level I MCKS (Pranic Healer through a course taught by Master Stephen Co), and gained a greater understanding of the chakra system and how they are structured and work in the physical and etheric or light body.
Terry's goal at Yoga in Motion is to provide all student members with well-balanced, well-designed Yoga and meditation classes, with the intent to enhance overall physical, mental and spiritual balance, including deep relaxation through meditation. It's essential in today's fast-paced world to provide each student with effective tools to de-stress, find peace and establish quietness.
Feel free to contact Terry at yogainmotionsa@att.net
Ken Peifer
Warrior Yoga for Health, Wellness & Resilience
Time: 10:45 AM – 11:45 AM; Room#006D
Warrior Yoga for Health, Wellness & Resilience welcomes each participant connect with their breath, explore gratitude and simple meditation, and mindfully flow through a practice of breath-led movement.  The movement is centered on each participant's individual abilities and intentions including pain management, increasing strength, and/or improving flexibility and balance.  The desired outcomes include improvements in breathing, vitality/energy, mood, strength, flexibility, balance, mindful focus and pain management….your health, wellness, and resilience!
About Ken Peifer
Yoga Instructor – E-RYT200, YACEP
https://www.yogaalliance.org/TeacherPublicProfile?tid=126713
https://www.veteransyogaproject.org/ken-peifer
Ken's passions are practicing and teaching Yoga, and teaching Health, Wellness and Resilience techniques to
veterans and their families. He currently teaches private classes and group classes at Golds Gym's throughout
San Antonio, at Loma De Vida Spa & Wellness at La Cantera Resort, at Kelly Fitness Center – Joint Base San
Antonio, and for the Lone Survivor Foundation which hosts healing retreats for wounded veterans, their
families, and care providers.
Ken serves as the Health, Wellness and Resilience Program Coordinator for the Lone Survivor Foundation. He
also teaches classes and workshops through several other veterans' organizations including Veterans Yoga
Project and Wounded Warrior Project. In addition to teaching, he assists organizations and businesses with
yoga program design and development. He is a member of the Yoga Alliance, Himalayan Institute, and Yoga
Health Foundation.
With over 1000 teaching hours to his credit, Ken is an Experienced – Registered Yoga Teacher (E-RYT)
through the Yoga Alliance and also a Yoga Alliance Continuing Education Provider (YACEP). He also holds
a Primary Group Fitness Instructor certification through the National Academy of Sports Medicine and
Athletics and Fitness Association of America.
Ken retired in 2013 from the United States Air Force where he served assignments on the Joint Staff, in Space
Operations, and in Cyber Operations. Ken also served twice as a Squadron Commander supporting combat
operations in Kuwait, Iraq, and Afghanistan during Operation Iraqi Freedom and Operation Enduring Freedom.
Shantanu Tripathy
Breath, Meditate and Be Happy "Build Resiliency inside out"
Time: 1:30 PM – 2:30 PM; Room#007A
Unlock the freedom within. This introductory session allows to experience a mix of yoga, breathing exercises, meditation and practical wisdom on the Art of Living Happiness Program.
About Shantanu Tripathy
Shantanu Tripathy is a volunteer faculty of Art of Living foundation. He promotes mind-body resiliency and healthy living through yoga, meditation and breathing techniques. He regularly facilitates yoga & mindfulness meditation sessions at schools and public venues and delivers ancient tools & techniques in the simplest form for people to be able to recharge and rejuvenate. Introduced to the Art of Living course in 2008, Shantanu has been practicing these techniques for 10 years now. Since then, he has organized and taught workshops attended by students, teachers, professionals, doctors, entrepreneurs and educators from diverse backgrounds. Shantanu is a certified Yoga and Meditation instructor and has a Masters in Management of Technology from Fairfield University, Connecticut.
Meagan Spencer
Movement Meditation
Time: 2:45 PM – 3:30 PM; Room#007A
We create our reality every moment, whether we are conscious of it or not. Unconsciously we create our reality out of habits and behavior patterns. Consciousness is about knowing our selves by becoming aware of what's going on within and around us. Movement Meditation is a way to experience a deeper understanding of our mind/body connection. Focusing on your breath and observing the sensations within and around your body allows you to be receptive to your body's needs and guides your exploration of dynamic stretches and natural movements. Meditation doesn't necessarily change what happens in life, but it does change our relationship to it. Cultivate the warrior within by strengthening your personal mind/body connection through movement meditation.
About Meagan Spencer
Meagan Spencer has developed her yoga practice for over 15 years, expanding her movement knowledge to include parkour and acro yoga. Also having personally experienced the benefits of movement on a therapeutic level in her practices with yoga, meditation, Qigong, acro therapeutics and other forms of bodywork, she has combined the benefits of both to explore Movement Meditation. Her passion for movement and sharing knowledge with others led her to gain a teaching certification in acro yoga in 2017. Her classes create a safe environment for people to explore body awareness and natural movement. She currently holds classes in acro yoga, mobility and strength conditioning, and movement meditation.
Mary Ellen Rose
Go from i STRESS to i REST- iRest® Meditation- theory and practice
Time: 11:10 AM – 12:00 PM; Room#007A
This is a great introduction to meditation, as the practice is done laying down on a mat or in a chair. iRest is derived from the ancient practice of Yoga Nidra, made more accessible for the Western audience. You will experience deep relaxation to soothe your anxiety, overcome insomnia, enhance your wellbeing and increase your capacity for joy. This evidence based protocol has been proven effective in the treatment of anxiety, depression, and PTSD. It is also a great way to relax, regroup, and recharge.
About Mary Ellen Rose
Mary Ellen Rose currently serves as the Director of Military Programs for the Integrative Restoration Institute, establishing meditation programs for the Military and their families around the world. Her studies have earned her the distinction as a Certified Yoga Therapist. (IAYT), Certified iRest Instructor ®,Trauma Sensitive Yoga Instructor- ERYT-200, and is Warriors at Ease Trained. Working with the DoD, she has participated in two research studies at San Antonio Military Medical Center, (SAMMC), studying the effects of iRest meditation and the Military. She worked as a Yoga Therapist, for 4 years at Laurel Ridge Behavior Health Facility for Active Duty Military, acute intervention for chemical dependency, PTSD and dual diagnosis, during inpatient treatment. Additional worked at SAMMC Outpatient clinic for 1 year. Last year she was part of a team of iRest instructors, who presented Level One iRest Teacher Training to active duty psychologists, social workers, behavior health specialists and chaplains, at the Army Facility in Sembach Kaserne Germany
Jamie Adeshpal Carmody
Clear the Chakras
Time: 8:00 AM – 9:00 AM; Room#007A
We will open the morning and your energies with the Kundalini Yoga Kriya to Clear the Chakras. This beginner's set is easily done and moves us from bottom to top, opening and allowing the energies to come up and through the body. Get a new experience of yourself as you learn about these vital energy centers, and activate and balance them through breath and physical exercise. The set includes meditation and we will end with an extended gong meditation lay out.
About Jamie Adeshpal Carmody
Jamie Carmody is a bodyworker and Kundalini Yoga instructor here in San Antonio. She teaches and practices both Kundalini Yoga (2014) and Zero Balancing manual therapy(1999). As a 25 year veteran of the bodywork field, she focuses primarily on practices which facilitate better health and movement as well as transformative self-growth without unnecessary pain or effort. Jamie teaches yoga/meditation and Zero Balancing workshops and classes in the San Antonio area to help promote the experience of our human-ness and humanity as vibrational beings through the lenses of both these practices. She is very excited by the fact that these are simple step-by-step technologies that anyone can do for the benefit of all.
Miriam Ruth King
The Inspiration of Breath
Time: 3:45 PM – 5:00 PM; Room#006C
This class utilizes the breath as the healer, activating the innate healing abilities of the body to release emotional, mental, & physical stress and tension, and create a lasting sense of peace and restoration.
This will be a simple to practice breath that is not related to rebirthing or holotropic patterns. It will be practiced laying down, relaxed very little effort required.
Please Bring with You: Yoga Mat, Eye Pillow, Water Bottle, Friends, and your open heart!
About Miriam Ruth King
Miriam Ruth King is a Registered Nurse, Esthetician and 200 hour Registered Yoga Teacher. She has also completed Level II training with The Breath Center by founding member, Michael Brian Baker. Miriam has assisted The Breath Center in Breathwork at Bhakti Fest in Joshua Tree, CA Fall of 2017. This year she has been accepted to assist again in the large group setting at Shakti Fest Spring 2018. Her calling to serve humanity to help heal the world has been inspired and made possible by Her teachers Nydia Tijerina Darby, Beryl Bender Birch and Eugene Gant, and Michael Brian Baker.
Courtney Miller Morris
Breath, The Vagus Nerve, and Building Stress Resilience
Time: 5:15 PM – 6:00 PM; Room#007C
Breath is a simple, but powerful tool. Stress is major health crisis in society today, and the simple tool of breathing consciously can have a major impact on building stress resilience. We will explore the anatomy + physiology of the nervous system and how this applies to stress management. We will look at the action of the "fight or flight" response and the "rest and digest" response and the role our breath has in balancing them. We don't have direct control over these responses, but we do have an effect. When we breathe deeply we are stimulating the vagus nerve which has a cascade effect on the nervous system and helps to bring us out of the nervous fight-or-flight response and into rest-and-digest aka reducing stress and building stress resilience.
About Courtney Miller
Courtney Miller Morris, co-founder of the Hamsa School of Yoga and Ayurveda, is a M.S. Holistic Nutritionist and Ashtanga Yoga Teacher. She received her Masters of Science from the American College of Healthcare Sciences, and is currently pursuing her studies to become an Ayurvedic Health Counselor and Pancha Karma Therapist. Yoga played a major role in Courtney's life as she struggled with an eating disorder in her early teens and twenties. She began to practice yoga when she was in college and found that the practice helped her to become more aware of the mean inner dialogue that was constantly streaming through her mind. By continuing to practice she found the ability to slowly chip away at the self-hatred, eventually finding a glimpse of self-awareness she hadn't experienced before. Yoga compels you to tune into your body, take notice of where there's discomfort, and use your breath to relax into it. Courtney is registered with Yoga Alliance as an E-RYT 500.
Hari Kirn Kaur
Sat Nam Rasayan Contemplative Meditation
Time: 9:15 AM – 10:45 AM; Room#007A
Sat Nam Rasayan is a yogic meditation technology which puts contemplative awareness to work in the service of healing. In this practice, a healing space is created which facilitates a peaceful sense of self in both the giver and the receiver. A very deep state of relaxation at a core level is achieved, allowing resistances to be released and the bodymind to recalibrate and balance on its own. Come and practice inner peace on a whole new level!
About Hari Kirn Kaur
Hari Kirn Kaur Khalsa, co-director of the 3HO Yoga Foundation in Houston, is a Teacher Emeritus of Sat Nam Rasayan, the ancient yogic technology for healing self and others through the projected meditative mind. She studied Kundalini Yoga with Yogi Bhajan for 40 years and Sat Nam Rasayan with Guru Dev Singh for 35 years. In addition to teaching many Kundalini Yoga workshops, she now travels widely to share her knowledge of Sat Nam Rasayan, with the mission of bringing more healing into the world one student at a time.
Rachana Kulkarni
Simplicity of meditation
Time: 5:00 PM – 6:00 PM; Room#006D
Experience how simple meditation & mindfulness can be and how it's effective for everyone. How it changes our physiology and also our emotional and mental well-being?
About Rachana Kulkarni
Rachana is certified to teach meditation & mindfulness. She has a wonder and curiosity of the human mind, and pursued her education and profession in psychology and counseling in India. Her curiosity led her on a quest for understanding the mind, and she developed a desire to explore deeper. Rachana started with her personal meditation practice and acquired a broad knowledge of spirituality. She found it all so overwhelmingly beautiful that she felt compelled to share meditation with the world. Eventually she enrolled in McLean Meditation Institute, where she expanded her meditation knowledge and teaching experience. Rachana's approach is compassionate and simple. She finds it a privilege to teach meditation to anyone with a willingness to learn. She has taught meditation to people of all ages (ranging from 20s to 60s), along with reaching out as a volunteer to guide meditation sessions in a shelter for the homeless in her community. Rachana believes very strongly in the power of self-love. Meditation has been one of the strongest tools that has transformed her life dramatically, specifically in terms of self-love and a sense of purpose. Her mission is to teach meditation to maximum people possible in order to help them transform their own lives and enjoy innumerable & wonderful benefits meditation has to offer.
Meagan Magee
Raja Yoga Meditation
Time: 9:30 AM – 10:30 AM; Room#006D
Learn how to practice Raja Yoga Meditation. Gain an insight into training your mind to be peaceful and creating inner spiritual strength. Raja Yoga relies on harnessing power of thoughts and does not include physical asanas or exercise. The goal of Raja Yoga Meditation is to conquer negative tendencies that create anxiety, stress and sorrow. Victory in this internal battle results in peace and happiness.
About Meagan Megee
Meagan is a dedicated Raja Yoga Meditation instructor for 18 years and is the director of Brahma Kumaris Raja Yoga Meditation Center in San Antonio.
Joy Benetti
What's Breath Got To Do With It?
Time: 11:30 AM – 1:00 PM; Room#007B
The Power Breath Meditation Workshop is a mind-body resilience building program for returning veterans, active duty and their immediate family members. It offers practical, breath-based tools that decrease the stress, anxiety and sleep problems that many returning veterans experience. The cornerstone of the Power Breath Meditation Workshop is the SKY (Sudarshan Kriya Yoga) practice, a set of profound breathing techniques. Regular SKY practice brings deep mental and physical relaxation which can reduce symptoms of anxiety, anger, insomnia and depression. Learn more about this Workshop from a San Antonio instructor and hear from some of its graduates. The session will close with a guided meditation.
About Joy Benetti
Joy Benetti Instructor, Power Breath Meditation Workshop. Born and raised in Wisconsin, Joy learned meditation while attending the University of Wisconsin – Madison where she earned a Bachelor's Degree in Sociology. Soon after graduating, she became a teacher of meditation. She and her husband taught meditation in their 'spare' time while raising their son and enjoying their careers. Joy worked in an administrative capacity for the Muscular Dystrophy Association, the State Bar of Wisconsin and the American Bar Association, as well as real estate development companies. She moved to Texas in 2013 and began teaching Power Breath Meditation. She enjoys facilitating the meditation Workshops, and continues to be inspired by the wonderful discoveries the students experience both during and after they take the course. "Power Breath Meditation helps us renew our connection with our inner self and gain more balance and peace in our lives."
Yoga Immersion Sessions
(Click on the image to know more about speaker and session)
Nicole Pippin
Introduction to Breathwork & Pranayama
Time: 9:15 AM – 10:15 AM; Room#007C
The central nervous system (fight, flight, or freeze) is controlled by the breath. Join Nicole Coppi as she leads a breath sequence to help move you into deeper connection with present awareness, sharpening the mind, and energizing your entire being.
Cassandra Fauss
Introduction to Chakras
Time: 3:15 PM – 3:45 PM; Room#007C
In yogic tradition, it is taught that in addition to our physical body, each of us contains a more subtle energetic body, which includes seven energy centers called Chakras. These unseen energetic vortexes in the body have a profound impact on our thoughts, moods and physical health. In this short introduction to the chakras, you will learn the key traits of each chakra, determine your imbalances through a self-evaluation and discover how to balance your chakras through mantra, meditation, asana and essential oils.
About Cassandra Fauss
Cassandra Fauss is the founder and lead yoga instructor of Mobile Om, a movement that takes yoga out of the familiar studio setting and into unique local landmarks around San Antonio and beyond. Through Mobile Om, Cassandra passionately guides students to discover new places within themselves and their city, encouraging connections to be formed off the mat as well. Steeped in mindfulness, meditation, mantra and asana, her classes are intuitively designed to inspire students to uncover the divine wisdom within, find confidence in their unique place in this world and experience a glimpse of the infinite bliss that is our true nature.
Mary Ellen Rose
iRest Practice/Theory
Time:4:00 PM – 4:45 PM; Room#007C
This is a great introduction to meditation, as the practice is done laying down on a mat or in a chair. iRest is derived from the ancient practice of Yoga Nidra, made more accessible for the Western audience. You will experience deep relaxation to soothe your anxiety, overcome insomnia, enhance your wellbeing and increase your capacity for joy. This evidence based protocol has been proven effective in the treatment of anxiety, depression, and PTSD. It is also a great way to relax, regroup, and recharge.
About Mary Ellen Rose
Mary Ellen Rose currently serves as the Director of Military Programs for the Integrative Restoration Institute, establishing meditation programs for the Military and their families around the world. Her studies have earned her the distinction as a Certified Yoga Therapist. (IAYT), Certified iRest Instructor ®,Trauma Sensitive Yoga Instructor- ERYT-200, and is Warriors at Ease Trained. Working with the DoD, she has participated in two research studies at San Antonio Military Medical Center, (SAMMC), studying the effects of iRest meditation and the Military. She worked as a Yoga Therapist, for 4 years at Laurel Ridge Behavior Health Facility for Active Duty Military, acute intervention for chemical dependency, PTSD and dual diagnosis, during inpatient treatment. Additional worked at SAMMC Outpatient clinic for 1 year. Last year she was part of a team of iRest instructors, who presented Level One iRest Teacher Training to active duty psychologists, social workers, behavior health specialists and chaplains, at the Army Facility in Sembach Kaserne Germany
Dr Sreedhara Akkihebbalu
Introduction to Yoga Sutras
Time: 11:45 AM – 12:45 PM; Room#007C
Yoga enables us to have a glimpse of core unity in diversity. Truth, divinity and beauty are the core principles in which this universe in woven. Outward differences can be celebrated when the essential unity is appreciated. Live forms don't come with a user manual unlike other gadgets we are used to. Sages of our past, were the inner engineers who gave us an internal science in the form of Ashtanga Yoga which transcends time and geography. Practice of yoga, is a process of self-awareness as opposed to self-discovery. More than an external search it is an inner journey. It is an experiential truth beyond the techniques.
Introduction to yoga sutra
Dr Sreedhara Akkihebbalu has medical, arts and yoga background. Trained as a physician, he is also a widely performed Bharathanatyam dancer, choreographer and teacher. He has been a student of H S Arun, an Iyengar style teacher for 28 years. He has also attended classed at Ramamani Iyengar Institute of Yoga in Pune and has taken classes under BKS Iyengar, Geetha Iyengar and Prashant Iyengar. He did courses in yoga and yoga therapy from SVYASA, Bengaluru. He is a certified Yoga Therapise with IAYT. He is the co-founder of first Yoga teacher training school in San Antonio, Esther Vexler Yoga School. He teaches many groups including seniors and DIVAs and DUDEs.
Rick Trzcinski
Introduction to the Eight Limbs of Yoga
Time: 8:30 AM – 9:15 AM; Room#007C
The practice of yoga is an art and a science dedicated to creating union between body,mind and spirit. It's objective is to assist the practitioner in using the breath and body to foster an awareness of ourselves as individual beings intimately connected to the unified whole of creation.In short it is about making balance and creating equanimity so as to live in peace,good health and harmony with the greater whole.
The core of Pantanjali's Yoga Sutra is an Eight-Limbed path that forms the structural framework for yoga practice. In brief the Eight Limbs, or steps to Yoga are as follows: 1.Yama: Universal Morality 2. Niyama: Personal Observances 3. Asanas: Body Postures 4. Pranayama: Breathing exercises, and control of Prana 5. Pratyahara: Control of the senses 6. Dharana: Concentration and cultivating inner perceptual awareness 7. Dhyana: Devotion, meditation on the Divine 8. Samadhi: Union with the Divine.
About Rick Trzcinski
Rick Trzcinski began studying yoga in 2007 when he attended a weekend workshop "Yoga for a Healthy Neck and Back" with Dr. Mark Uridel. Walking with a cane at the time due to neurological issues from chronic Lyme disease and a serious fall from a roof, Rick began yoga for relief of his trauma's including PTS(D), depression, back and neck pain, etc… and he hasn't stopped since. He went on to train with the Living Yoga Program of Austin, Texas and received his 200 hour registered Hatha Yoga Teaching Certification (RYT 200) in 2009. He attained his RYT-500 hour certification in April of 2015 from Yoga Yoga of Austin, Texas and in 2016 attained the E-RYT 500 or Experienced certification with Yoga Alliance. He graduated from the yoga therapy training program at Yoga Yoga of Austin, Texas on May 19, 2017 and received a yoga therapy certification with the International Association of Yoga Therapists (C-IAYT) on June 1, 2017. He is a Yoga Alliance Continuing Education Provider (YACEP) and is also a member of the International Association of Yoga Therapists (IAYT), the Veterans Yoga Project (VYP), and Yoga for Vets.org.
Rick has trained with Dr. Daniel Libby of the Veterans Yoga Project (VYP) to teach mindful resilience yoga to Veterans with PTSD and Trauma and most recently has been asked by Dr. Libby to be the Regional Development Manager for the South – Central Region for VYP. VYP is an approved vendor for the VA. Rick has also trained with Dr. Richard Miller of the Integrative Restoration Institute (IRI). iRest, one of the principal programs offered by IRI, is a research-based transformative practice of deep relaxation and meditative inquiry and is currently being utilized in VA hospitals, military bases, hospitals and clinics, hospice, homeless shelters, community programs, and schools. Research has shown that iRest effectively reduces PTSD, depression, anxiety, insomnia, chronic pain and chemical dependency while increasing health, resiliency, and well-being. Rick is a level 2 trained iRest teacher. He has been teaching weekly chair/wheelchair yoga at the Kerrville VA to the Alzheimer's / Dementia group and other in-house patients since 2010. He also teaches a VYP Mindful Resilience Yoga class at his studio for Veterans struggling with PTSD and / or Trauma since May 1, 2017. This class is free but is for Veterans only. He is a member of Yoga for Vets.org. where-by Veterans get their first four yoga classes for free, to try it out. He continues to train with numerous instructors from around the country.
He is the owner of Rick's Yoga Therapy and teaches at the Hill Country's premier Pilates and Yoga Center located at the Center for Fitness 2, 1407 Water street Kerrville, Texas. He has many group classes for all levels of experience and is available for private yoga therapy sessions at his clinic as well. Rick is looking forward to sharing with you what can be a life changing experience. Yoga has dramatically changed his life for the better. He continues train and to learn more about yoga and what his life's purpose and journey really is.
Brian Cooke
Neuroscience for Dummies – Your Brain & Body on Yoga/Meditation
About Brain Cooke
Brian comes to yoga after 28 years of combative martial arts and a career in military and law enforcement. He teaches physically challenging classes that focus on mind-body awareness through use of the breath. He believes in using your practice to cultivate awareness, compassion, and happiness and bring those qualities off the mat and into your life. San Antonio based, Brian is a Veteran's Yoga Project Ambassador for Texas, offering yoga and mindful resilience classes to veterans, service members, and public safety personnel. Brian is the retreat yoga teacher for the Lone Survivor Foundation that hosts retreats in Crystal Beach, TX for veterans suffering from PTS and mTBI.
Jules Harmon
Kundalini Yoga Class for Centering and Strength Under Pressure
Time: 2:15 PM – 3:15 PM; Room#007C
A Kundalini Yoga practice suitable for all physical and experience levels; from the chair to the mat. Opening with chanting the Adi Mantra, Ong Namo Guru Dev Namo (connecting to Divine wisdom and the Teacher within) followed-by a warm-up series of pranayama, stretching and somatic movement. The set includes the 'Param Karam Dharam Kriya' combining a flowing sequence of asana, balance, and breath; entraining the physical, mental, and energetic bodies for a pure state of consciousness. Experiencing the meditation for 'Self-Blessing and Guidance by Intuition" combining a form and 8-stroke pranayama; suspending the breath out for reconditioning and relaxing the nervous system. Concluding with deep relaxation, the "Long Time Sun" blessing, and mantra Sat Nam (Truth is My Identity).
About Jules Harmon
Retired from the US Air Force, Jules Harmon continues to serve the community with a dedication to studying and teaching yoga. A 200-RYT and trauma-sensitive yoga teacher with over 800 hours of yoga teaching experience and 250 hours of advanced study, Jules is certified in multiple sensory systems and technologies including "Mindful Resilience Yoga for Veterans Recovering from Trauma" as taught by the Veterans Yoga Project, "YogaFit for Warriors" as taught by Beth Shaw, the "Grace Tree Somatic & Trauma Informed Certification Program," the Emotional Freedom Technique, and Gendai Reiki. Jules teaches Kundalini Yoga classes at Divine Yoga in San Antonio, TX, volunteers with 'Sat Nam San Antonio' supporting local Kundalini Yoga resources, and works with the non-profit, Veterans Team Recovery Integrative Immersion Process (Vet TRIIP) teaching yoga and relaxing breathing classes and sharing wellness practices and coping skills with US Military Service Members, Veterans and their families.
Lectures & Presentations
(Click on the image to know more about speaker and session)
Patricia W. Fischer
How to Open the Creative Window
Time: 4:30 PM – 6:00 PM; Room#007B
What we will cover:
– 10 ways to get words to the page
– How to get the most out of journaling prompts
– How to get out of your own way
– Writing from your heart without judgment
– Fun ideas to break through writer's block
– Best yoga poses to inspire creativity
– Knowing if your journaling can go further

About Patricia W. Fischer
After working her way through college, Patricia W. Fischer spent the next decade in the critical care and emergency room units of hospitals all over Texas. During that time, she earned her journalism degree and combined her two loves: helping others and writing.
Since 1997, she's penned multiple articles for publications including The American Journal of Nursing, Hot Mom's Club, and Alamo City Mom's Blog.
In 2012, she officially added published romance author to her resume. She's a member of the San Antonio Romance Authors group.
This mom of 4 has a monthly TV segment on San Antonio Living and is the host of Readers Entertainment Radio.
If she's not writing, she's trying to keep up with the endless piles of laundry and is looking for a house elf to help. If you know if any, please send them her way.
Let me know if this works. I can change any of it up.
Thank you again for your invite. Looking forward to working with y'all.
Bhagavan Narada
Becoming A Spiritual Warrior
Time: 5:15 PM – 6:00 PM; Room#007A
This talk will introduce the contents of the Bhagavad Gita Summarized. We will give a basic understanding of how the Battle of Kuruksetra can be applied to our daily lives. We will also give attendees a brief introduction into the historic battle that took place 5000 years ago as well as key personalities involved. Including the relationship between Lord Krishna and his dear disciple and friend Arjuna. This presentation will allow the audience to see the relevance of this dynamic conversation that has stood the test of time and is completely relative at all times regardless of gender, race or place of birth. We will present this divine scripture as a manual for self discovery and unlock the deeper meaning of service to the Supreme by means of declaring a war on illusion and temporary sense gratification. We will also introduce the spiritual science of purification by way of the Maha Mantra and Kirtan.
About Bhagavan Narada Das
Bhagavan Narada Das is a full time missionary and priest. He is currently the manager for the Krishna Temple of San Antonio. He began his studies and missionary work in 2010 under the guidance of HH Guru Prasad Swami. He has traveled extensively throughout Mexico, America, Canada and India learning and teaching the essence of Bhakti Yoga and Self Realization. Currently based in San Antonio, he spends most of his time on outreach activities that include festival organizing, college programs, retreats and catering. The Krishna Temple of San Antonio creates a universal approach for locals to understand and cultivate the principals of devotional service.
Dr. Alexander Hutchison
Yoga as a Treatment for PTSD in Warriors and Their Families: The Science Behind the Practice
Time: 2:30 PM – 3:15 PM; Room#007B
Post-Traumatic Stress Disorder (PTSD) is a prominent diagnosis in military
personnel, first responders, and their family members resulting in severe, chronic
anxiety, chronic pain, and sleep disruption. The likely mechanism of PTSD is an
alteration in the balance of activity between the two branches of the autonomic
nervous system, i.e. the sympathetic (fight or flight response) and the
parasympathetic nervous system (relaxation response). Many questionnaire-based
studies, both psychological and physiological, have reported that Yoga improves
symptoms of PTSD. Recent clinical studies have begun to uncover the hormonal
and neurological mechanisms by which Yoga can improve the lives of those
suffering from PTSD. This presentation will provide practitioners with a basic
overview of the science behind the benefits of Yoga.
About Dr. Alexander
Dr. Alexander Hutchison is fitness and wellness expert in San Antonio, Texas. He
earned his PhD in Kinesiology from the University of Houston in 2007 where he
conducted research on the impact of acupuncture on immune function in elite
triathletes. He was then awarded an NIH post-doctoral fellowship to study
HIV/AIDS at UTHealth in Houston, Texas. He was a professor at St. Mary's
University and the University of the Incarnate Word before opening TejasFit in
2014. He recently founded Lonestar Fit Kids, a non-profit dedicated to providing
fitness opportunities to underprivileged youth. He is a Certified Strength and
Conditioning Specialist, an active member of the Mayor's Fitness Council, and a
coach for Girls on the Run. As an athlete, Alexander was a member of two NAIA
national championship swim teams at the University of Puget Sound (95-96) and
qualified for the world age group championships in triathlon in 2005.
Dane-Boyle
Look Good. Feel Good. Live Well.
Time: 3:30 PM – 4:15 PM; Room#007B
Coach Dane will delve into the need for Self Care and to keep your positivity and passion for your career by Looking Good, Feeling Good and Living Well. He will educate, motivate and empower you to find those 3 self care ideas for yourself and help hold you accountable in your life.
About Dane Boyle
Dane Boyle is more than a Life Fitness Coach. With over 25 years in the health, fitness and wellness profession, Dane is an inspiring, caring teacher. As a United States Air Force veteran, Dane is a proud American who believes and lives for American values. He received a Masters from the University of Texas and is a Certified Personal Trainer through the American College of Sports Medicine. With his past knowledge as an adjunct professor at Texas Lutheran University and Concordia University, he will help educate and empower you. He believes in you and walks with you every step of the way as he actively works with you towards creating the path for you to create and manifest your dreams.
Martha Martin
Post-Traumatic Stress: Moving from Disorder to Control and Expansion
Time: 5:15 PM – 6:00 PM; Room#007B
I will open the session with a brief poetry reading to set the tone. Then, using a few PowerPoint slides for visual effect: provide an overview of my story (traumas, PTS, & healing through yoga, mantra, meditation, self-care/love) that will include a few excerpt readings; discuss how finally embracing my truth became a spring board for change and growth; how my brain reacted exactly as it should have under the circumstances and that the only "disorder" was in the circumstances; writing as a cathartic practice; a brief plug for Veterans Yoga Project; and ending with a Q&A as time allows. I will also have 20 free copies of my book to give away.
About Martha Martin
Martha J. Martin is a woman with an extraordinary story, relayed in her memoir THE UNINTENDED CONSEQUENCES OF NOT LIVING FULLY (2017, Treaty Oak Publishers). Her writing, presenting and communication skills were honed over a twenty-six year career in state government, where she worked as a policy and legislative analyst for the Employees Retirement System of Texas, and for the late Bob Bullock, in both his offices as Texas' State Comptroller and Lieutenant Governor. Martha lives in Austin, Texas where she writes, mediates and practices yoga daily, dances often, and travels when she can. Her current writing projects include finishing a travel blog (wewillfigureitoutblog.com) and a book of photographic poetry.
Isabel Ramos-Lebron
The Food-Mood Connection
Time: 1:15 PM -2:15 PM; Room#007B
How do we choose the foods that we eat? Learn about how our food environment can influence the way we eat and feel through marketing, social media, and culture. Identify foods that will boost or reduce your moods with helpful tips in choosing the right foods for you.
About Isabel Ramos-Lebrón
Isabel Ramos-Lebrón MS, RDN, LD is the Wellness Education Manager at the San Antonio Food Bank in the Nutrition, Health & Wellness Division for the past 4 years. She oversees, coordinates, and schedules health professionals including nutritionists, physical activity specialists, and certified chefs to educate in our San Antonio communities about nutrition, physical activity, gardening, and other wellness topics. As a bilingual, registered dietitian, Isabel is passionate about chronic disease prevention and works to engage the community in making healthy lifestyle changes through food and education. Previously as a Patient Services Manager at the Children's Hospital of Philadelphia, Isabel has hands-on experience on how food can affect the well-being of a patient throughout their healing process. She earned a Master's of Science degree in Nutritional Sciences from Rutgers, The State University of New Jersey in 2012. Isabel has been involved in several research studies focusing on nutrition and family lifestyles including Rutgers Infant Nutrition and Growth (RING) Project, HomeStyles Project, and Young Adults Eating and Active for Health (Y.E.A.H.) Project.
Dr. Venkat Srinivasan
Fine Tuning the High Strung - Workshop on Stress-Management and Resilience
Time: 9:15 AM – 11:15 AM; Room#007B
An experiential workshop on stress management based on the science of mind-body medicine. Participants perform and learn a variety of coping strategies to manage stress in their daily lives
About Dr. Venkat Srinivasn
Dr. Venkat Srinivasan is a Board-Certified Internist and a graduate fellow of the Arizona Center for Integrative Medicine, with over two decades of clinical experience. He is a visiting professor of Mind-Body Medicine at Sri Ramachandra Medical College and Research Institute in Chennai, India and is the author of the textbook, "Principles of Mind-Body Medicine." He believes in empowering patients to improve their health by harnessing their perception, thoughts, and emotions.
Military town hall Meeting
(June 9th - 8AM Room#007B)
Tim Farrell
VA Commission, City of San Antonio
Jennifer Dix-Geddie
Yoga Therapist, Dpt. of Pain Management
San Antonio Military Medical Center
Major General Juan Ayala
Director of Office of Military and Veterans Affairs City of San Antonio
CMC Octavia Harris
Chair - VA Women Veteran Committee
Women in Military Services for America
Join with us on this extra ordinary confluence on the 4th International yoga day 
and learn the art of balancing within you and in the world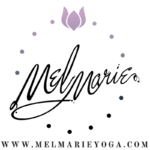 South Texas Wound Associates